The head coach of Spartak Moscow Massimo Carrera has recently revealed that he rejected the managerial job was offered to him by the Premier League club Chelsea as the Italian tactician instead decided to become the permanent coach of Spartak Moscow.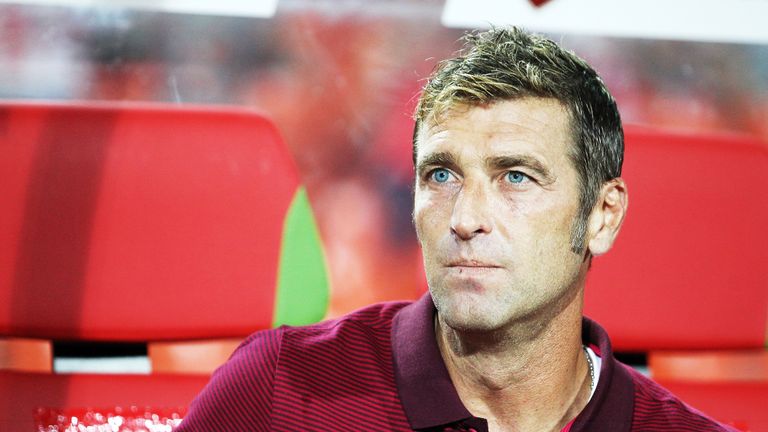 "They Chelsea called me after the Euros. I was sure I could have gone to Chelsea with Conte, and I very much liked the idea, but this was something different."
Back in 2016, Massimo Carrera was appointed as the assistant coach of Spartak Moscow but when Dmitri Alenichev opted to resign from his managerial position on August of 2016, Carrera went from being a caretaker manager to being a permanent coach.
Before Carrera became the permanent coach of Spartak Moscow, the Italian tactician had the decision to either go with Antonio Conte and take over Chelsea or stay in Russia being at the helm of Spartak Moscow.
Antonio Conte and Massimo Carrera both worked alongside each other during their time spent in charge of Juventus which resulted with the Italian club winning successive pieces of silverware in a dominating form.
When Carrera was offered the chance to be reunited with Conte, it was initially expected that he was going to accept it but Massimo Carrera went on to start a new chapter in his professional career as he opted to become a full coach which is something that he has never done before.
So far, Massimo Carrera's decision to become the permanent coach of Spartak Moscow appears to have been a good choice as the Russian club is at the top of the Russian Premier League and Carrera is regularly seen on the sidelines operating his squad with enthusiasm being in charge of a team that is quick on the attack that managed to secure 16 points out of the possible 18 from their 6 opening matches.