Spartak Moscow head coach Massimo Carrera has wished the Russia national team all the best for their World Cup campaigns. He believes that there are some good players in the national team and that with the support of the home crowd they will be hard to beat at the World Cup.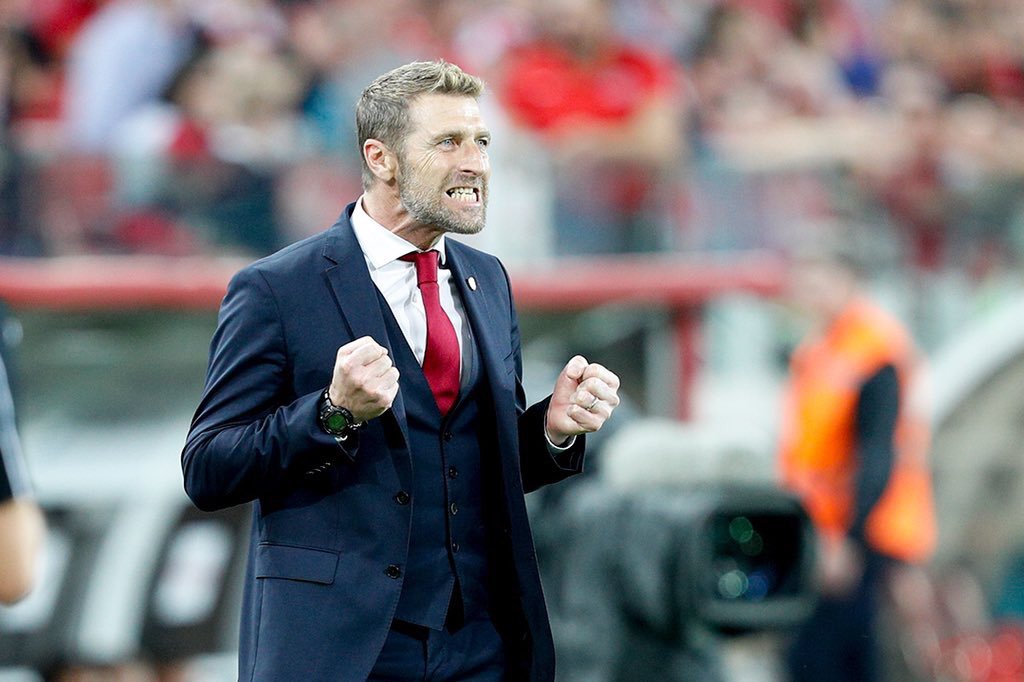 Massimo Carrera said that working in the Russian league has allowed him to discover a lot of quality players and that he believes that the Russian team is stronger than many people think. He said that this quality has been shown in the first match and that he has no doubt that they will replicate it in the next match.
Massimo Carrera said that you cannot underestimate the benefits of home support at a World Cup and he believes that this can help Russia go far in the tournament. He admitted that there are teams that are stronger than Russia in the tournament and that it will not be realistic to say that they can win it.
He believes that surprises do arrive in football just as it was in Korea in 2002 and that Russia can cause some upsets at the tournament.
For him, the favorite team to win the tournament will be Brazil as well as Germany despite the fact that they have made a slow start to the tournament. He said that it is only the first game and that you need to judge them only after the second game.
He said that this is one of the most open World Cup and that it is difficult to say whether there is a team that is stronger than the others. He says that all the teams are of equal quality and that it the team that is more focused and hungry will win the tournament.