Russian Premier League giants Spartak Moscow are potentially facing an exit from the Champions League this season after they were beaten by Portuguese giants in the first leg of their third qualifying round tie.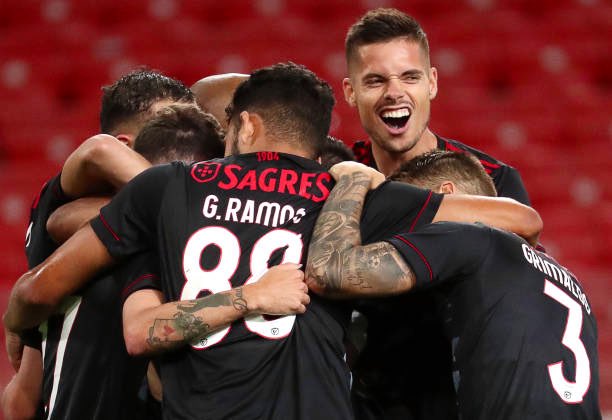 Spartak Moscow played hosts to former winners Benficain the first leg of their Champions League third qualifying round tie on Wednesday and they were hoping to establish a lead ahead of the away leg next week Tuesday. In the end, Spartak Moscow were beaten 2-0 at home by Benfica.
After a goalless affair in the first half, Rafa Silva broke the deadlock in the colours of Benfica with six minutes gone on the clock. Gilberto wrapped up the victory for two-time champions Benficaon 74 minutes thereby putting the Portuguese giants in a fantastic position to seal a place in the playoff round.
Portuguese giants Benfica have won the competition twice with the last win coming over almost six decades ago. Benfica won the competition for the first time in 1961 before the feat was repeated in 1962.
Spartak Moscow have their work cut out ahead of the second leg at the Stadium of Light in Lisbon on Tuesday. The Russians have to score three goals without reply against their hosts to ensure that they would pick up a spot in the Champions League playoffs this season.
The teams still have to navigate the playoff round to get to the group stage of the competition.
In the one of the other two games on Wednesday, Slavia Prague of Czech Republic were on the end of a 2-0 defeat by Hungarian team Ferencvaros. The Europa League quarterfinalists from last season have their work cut out ahead of the second leg in Prague on Tuesday if they want to remain in the Champions League.
Also on Wednesday, Legia Warsaw scored an equaliser eight minutes from time to secure a 1-1 draw away to Croatian team Dinamo Zagreb.