Spartak Moscow have slipped to third position on the Russian Premier League standings after their last league game which ended in a defeat to fellow title contenders Zenit St. Petersburg. Spartak Moscow and holders St. Petersburg have battled for top spot in the Russian top flight for much of the season until recent weeks when a run of two successive defeats derailed the title ambitions of Spartak Moscow. The two-month break in the Russian Premier League has come at a very good time for Spartak Moscow.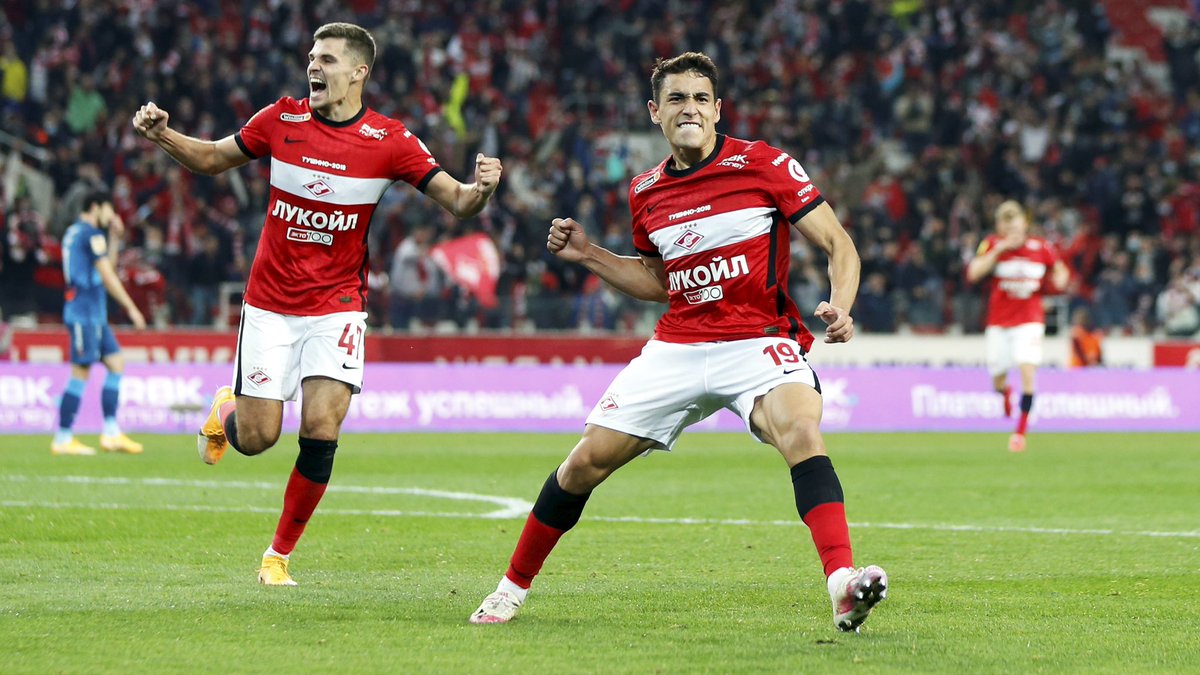 The latest run started with the slim 1-0 loss at fourth-placed PFC Sochi on matchday 18. The defeat to Sochi preceded the 3-1 loss at the home of Zenit St. Petersburg in the star game of matchday 19, which turned out to be the final matchday of the year. SardarAzmoun is known as the Iranian Messi and he gave hosts Zenit the lead on eight minutes to take his league tally to 11. Spartak Moscow equalised at the midpoint of the first half through an own goal from Croatia defender DejanLovren. Zenit St.
Petersburg left it till the last quarter of their league game with Spartak
Moscow to take the three points. Zenit defender YaroslavRakitskiy scored on 73 minutes to give his team for the second time before a stoppage time strike from ArtemDyzuba sealed the points for the hosts. Dyzuba took his goal tally to 11 with that late strike against Spartak Moscow.
Zenit now have a six-point advantage over Spartak Moscow who have now been overtaken by CSKA Moscow. CSKA Moscow are in second place on the table after the 3-1 away win over FC Rostov in their last game. CSKA Moscow have two more points than Spartak Moscow with the win over FC Rostov and are four points off leaders Zenit.